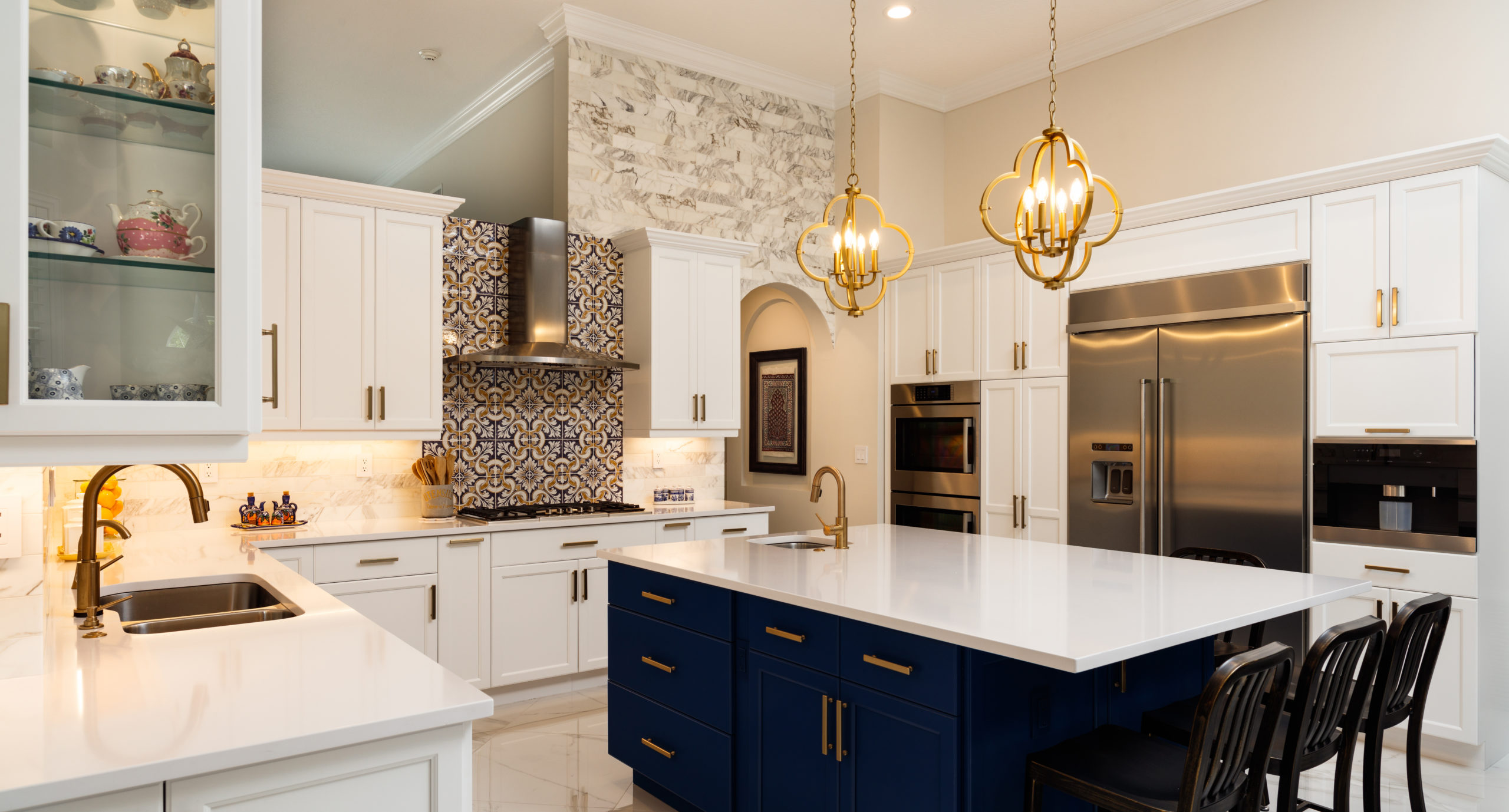 6 Factors to Consider When Remodeling a Kitchen
Updating or upgrading a kitchen is one of the best ways to make a home appear more attractive in the eyes of a buyer. Research indicates that you may even be able to recoup over 71.2% of the cost or more in resale value with just a minor kitchen remodel. Not to mention, an updated kitchen better serves the people who call a house their home.
While professionals can help you pin down choices and consider design elements, it is helpful if you have a good idea of what you want in advance. Take a look at these six important factors to consider before you remodel your kitchen.
#1: Building Codes & Permits
Always look into local building codes and permit requirements before starting a kitchen remodeling project. In many cases, minor remodeling tasks like installing a new countertop, installing new flooring, or replacing cabinets will not require a permit. However, if you are doing any plumbing, electrical, or mechanical updates or changes, a permit is likely necessary.
While requirements vary depending on the location, you may also be required to submit a floor plan before obtaining a permit. Furthermore, you may have to take certain steps to ensure the house is up to code during the project, especially in terms of electrical and plumbing. So, before you get too involved in the planning process, be sure you know what you will need to provide to your local city for this project, as getting permits and other documents may take time.
#2: Your Layout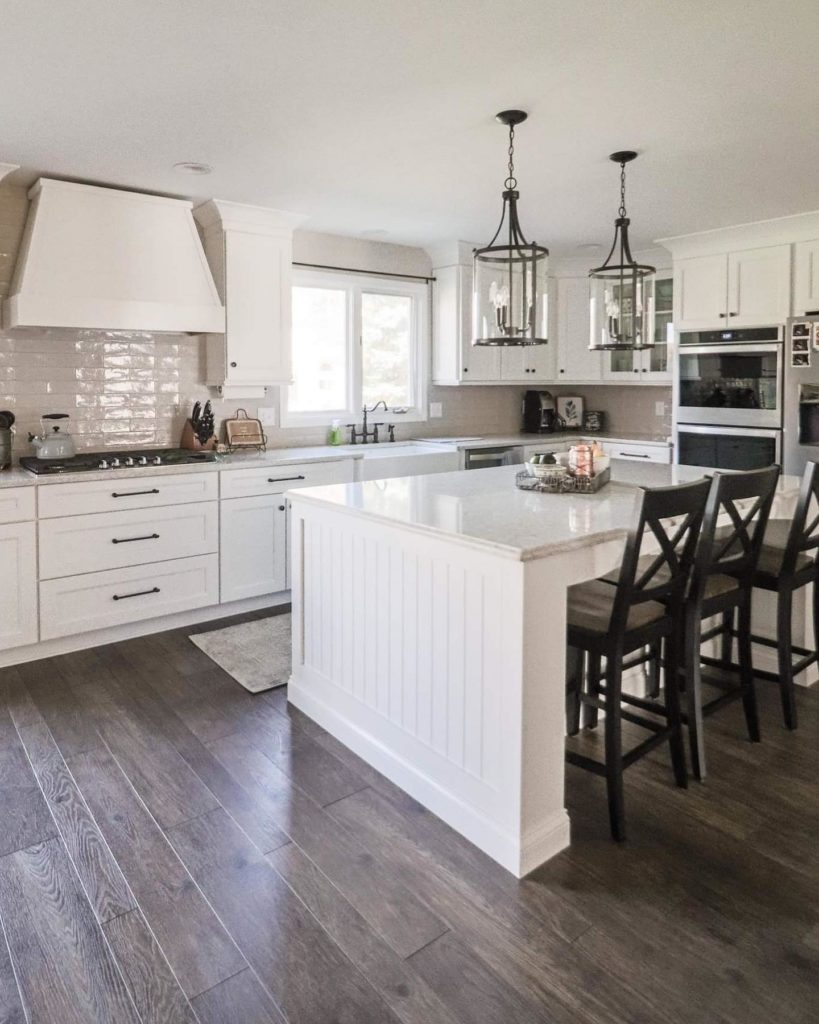 Once you understand what you'll have to do to even start your kitchen remodel, the next step is to plan your layout.
Look at the layout of the kitchen you currently have and consider how you would like that to change. Is the layout practical? For example, the most functional kitchen tends to offer the "kitchen triangle," which basically means that the kitchen sink, fridge, and stove form a triangle.
Additionally, do you have enough floor space to achieve your new layout? Kitchens can have a number of layouts, including the general U-shape or L-shape or even a galley-style kitchen. Some homeowners prefer one layout over another. If the space you currently have does not allow for your preferred layout, you may want to consider whether you are comfortable expanding the space.
#3: Your Budget
As you're planning your layout, you'll also need to create a practical budget.
The kitchen is one of the more costly rooms to remodel. On average, for a major remodel, it may cost around $60,000. Therefore, it's important that you create a realistic budget from the start. A good rule of thumb with kitchen remodeling is to pin down your hard budget and subtract between 10 and 20% for unexpected issues. The final sum will be what you truly have to dedicate to labor, materials, and other necessities.
When you're building your budget, research costs and set limits on how much you are willing to spend for each upgrade. Consider which aspects you could save money on, or you would be willing to forgo in favor of something else. For example, if you want high-end countertops, you may be able to save money by refacing cabinets instead of replacing them.
#4: Function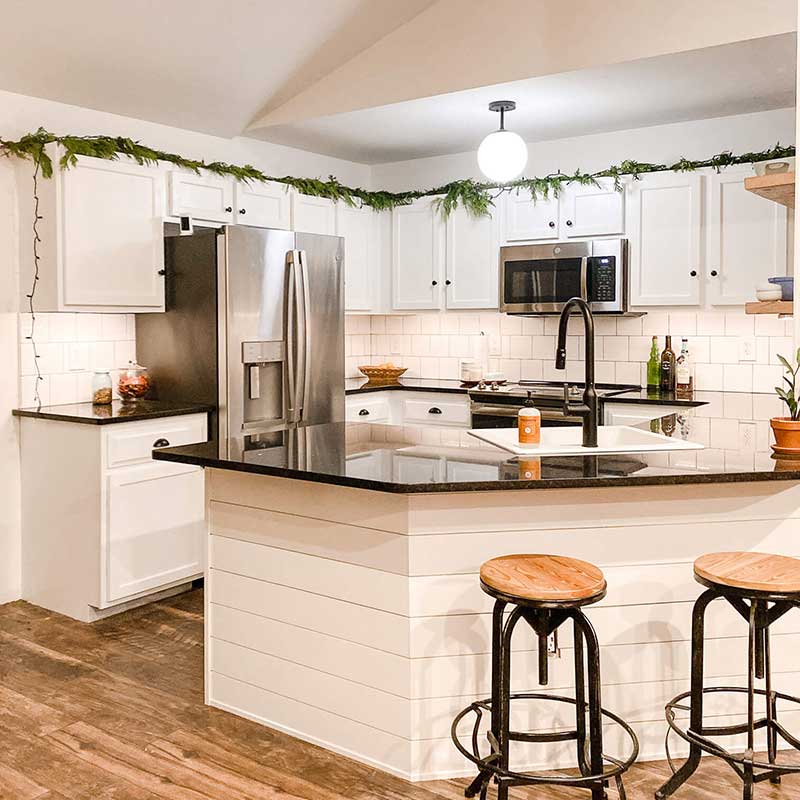 When building your budget, it's also important that you don't overspend on aesthetics. The best kitchen design should not only look great, but also be functional. For instance, you may love the way open or floating upper cabinets look, but end up hating the fact that they compromise your available storage space.
Most people spend a considerable amount of time in their kitchens. If there is something off with how the kitchen functions or what it looks like, this can affect overall satisfaction with the home. The end goal with a kitchen remodel should always be to enhance how your kitchen works and looks.
#5: The People Using Your Kitchen
When you're considering the function of your kitchen, also think about who is using the kitchen. Will you and your partner share cooking and cleaning responsibilities, or does that role fall to one person in the household? Your answer will dictate everything from cabinetry height to countertop height to the amount of workspace you need.
In the second part of the question, you will also want to consider who is enjoying the kitchen. Do you host large dinner parties on a weekly or monthly basis? Do you have small children who like to do their homework while you're cooking? Making these considerations ahead of time can help you design a practical and functional kitchen for you, your family, and your guests.
#6: Your Overall Goals for Your Kitchen Remodel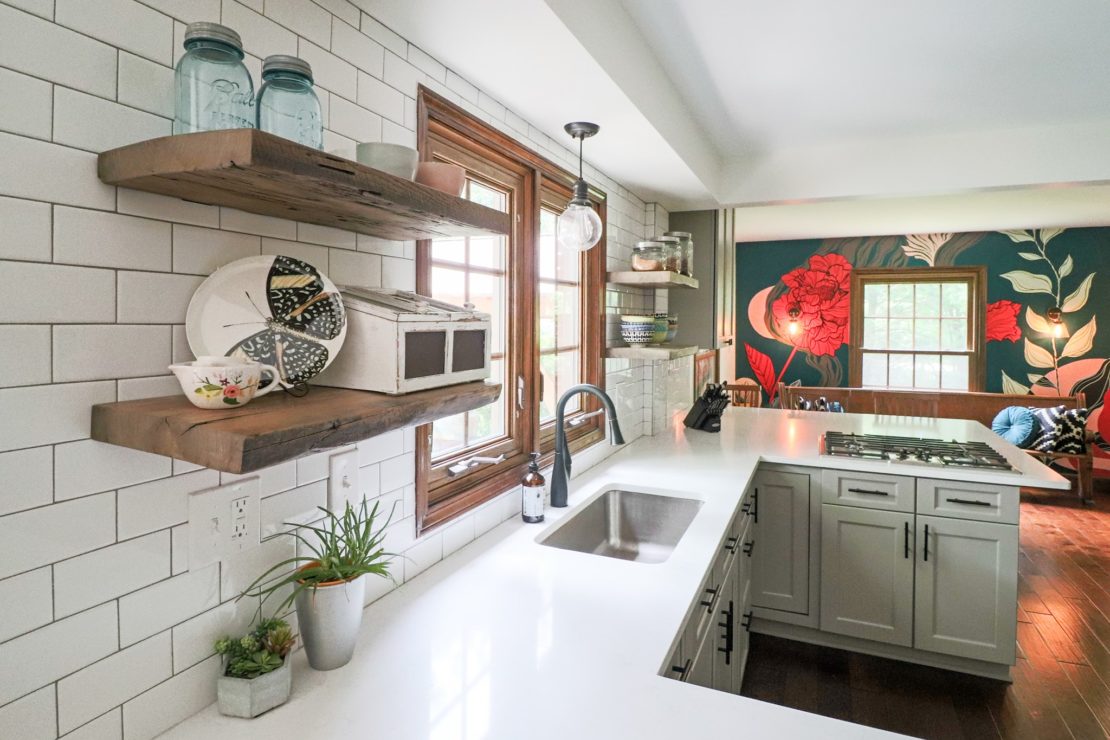 Lastly, you need to set primary goals for your kitchen remodeling project and keep them in mind every step of the way.
Maybe you simply don't have enough storage space due to a lack of cabinetry, or you need flooring that's easier to clean. Or, perhaps you need more countertop space or a new kitchen island for storage and food prep. Consider all areas that you want to improve or accomplish and make sure they are covered in your budget and proposed layout.
Start Your Kitchen Remodel Today
Maxwell Building Services is a full-service remodeling and disaster restoration company serving homeowners in Southeast Michigan, including Bloomfield Hills, Royal Oaks, and Birmingham. As a licensed, certified, and insured kitchen remodeling contractor, you can trust us for high-quality workmanship and exceptional customer support.
If you have a project in mind, we'd love to hear it. Contact us today to request a free project estimate.