50+ 5-star reviews
24/7 live calls
On our way in 60 minutes or less
Free estimates
We handle every need ourselves, from cleanup to full reconstruction
Trusted Water Damage Restoration Specialists in Troy, MI
Maxwell Building Services is your go-to water damage restoration company in Troy, MI, and beyond. With our IICRC certification, insurance, and licensing, we offer unmatched water removal services and top-notch customer support. Our team of trusted experts is available round the clock to handle any water removal emergency. We have the expertise and equipment to handle any water removal, cleanup, or repair needed.
Our Comprehensive Water Damage Restoration Process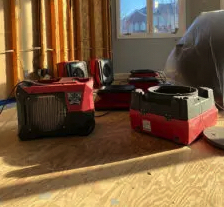 Whether you have experienced large-scale storm damage or broken or leaking pipe water damage, you need professional water damage services from a reputable restoration company in Troy, MI. Only professionals can restore your home or office following water damage. From your first call to the final clean-up, our specialists will promptly restore your home and help you get back to your daily routine.
Professional Water Damage Repair
Regardless if you've experienced a large-loss from unexpected storm damage or have broken or leaking pipe water damage, you will need proper water damage services by a water damage restoration company in Troy, MI. Restoring your home or office following water damage is just not possible by amateurs. It's better to leave it with the professionals. From your very first call to the final clean-up, specialists are going to restore your home immediately and assist you to get on with your daily life.
Water Damage Cleanup & Removal
Water damage in a Troy home can be devastating, whether it's caused by sewer backup, malfunctioning devices like dishwashers, refrigerators, washing machines, or water heaters, broken, frozen, or leaky pipes, or bathroom overflow. If water removal is not handled quickly, it can cause even more extensive damage that may be difficult to manage in the future.
Repairing the foundation and integrity of your home is a top priority when dealing with any type of water damage. Neglecting to do so can lead to severe structural problems, including a flooded basement. At Maxwell Building Services, we conduct a thorough assessment of the damage, perform water damage cleanup and structural drying, make necessary repairs, and restore your home to its pre-loss condition.
Causes of Water Damage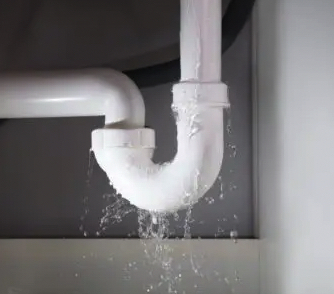 Basement Water Damage – Basement flooding is a common issue that can result from heavy rainfall, burst pipes, hot water heater leaks, and other factors. If you experience water intrusion in your basement, contact Maxwell Building Services for 24/7 assistance, free estimates, and insurance coordination.
Broken, Leaky, & Frozen Pipes – Plumbing issues like leaking water pipes or frozen pipes can cause significant damage to your home. When water freezes, it expands and can exert a force on pipes that leads to bursting. It's important to locate your home's shut-off valves to minimize damage and to contact professionals like Maxwell Building Services for broken or frozen pipe water damage restoration.
Appliance Failure – Leaks and line breaks can occur in washing machine hoses, dishwashers, and ice makers over time, causing damage to your kitchen, mudroom, or lower levels of your home.
Roof Leaks – Severe storms and ice dams can compromise your home's structural integrity, creating issues with your roof that result in leaks. Even a small roof leak can cause significant water damage to your home, affecting your ceiling, attic, roof deck, walls, and personal belongings like carpets, furniture, and artwork. Rainwater can also infiltrate light fixtures and electrical switches, leading to short circuits or fires.
Sewage Damage – Sewer backups are the most concerning cause of water damage, as the nature of sewage requires everything it touches to be disposed of. Sewage damage can originate from sewer drains on the floor, toilets, sinks, or showers. It's critical to contact trained professionals with the right equipment like Maxwell Building Services for safe and effective sewage removal and cleanup as soon as possible.
The Importance of Hiring Knowledgeable Water Damage Restoration Experts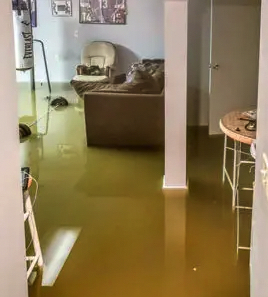 Hiring a professional water damage restoration company in Troy offers numerous benefits, one of which is the efficiency and effectiveness of their services. Attempting to handle water damage restoration on your own or hiring an inexperienced contractor may worsen the damage to your property. Professionals have the required expertise, knowledge, experience, and equipment to handle water damage restoration swiftly and accurately. In cases where the water is contaminated by chemicals or sewage, experts can handle the situation hygienically without putting your health at risk. Additionally, proper repair work is necessary to restore the value of your property, further increasing the need for a knowledgeable Troy water damage contractor.
We Work With Insurance Companies
Filing an insurance claim and working with adjusters on a property loss can be a challenging process. At Maxwell Building Services, we understand this difficulty, and we work with all insurance companies to help you navigate the claims process.
What Maxwell Building Services Can Do For You
Our years of experience in the industry have equipped us with the necessary expertise and knowledge to handle any kind of water or flood damage in Troy, MI. Whether the damage is caused by a storm, flood, or pipe leaks, our experts are well-trained to handle each situation uniquely. We provide residential and commercial water damage victims with the help they need during an emergency water damage crisis. We are fully licensed, insured, and our technicians are IICRC certified to hygienically restore the flooded space back to its pre-loss condition.
Upon receiving your emergency call, we aim to reach your home within 60 minutes. We assess the materials affected by the water and evaluate the extent of the damage. Then, we utilize our expertise and high-quality equipment to perform water cleanup and structural drying.
If you need water damage restoration near you, call us today at 586-697-8066 or fill out our online form. We're happy to provide you with a free, no-obligation estimate.
We provide services throughout Troy MI, including 48083, 48085, 48098.