50+ 5-star reviews
24/7 live calls
On our way in 60 minutes or less
Free estimates
We handle every need ourselves, from cleanup to full reconstruction
Reliable Experts for Water Damage Restoration in Beverly Hills, MI
Look no further than Maxwell Building Services for top-notch water damage restoration solutions. We take pride in being the leading choice for water damage restoration in Beverly Hills, MI, and surrounding regions. As a licensed, insured, and IICRC-certified company, we are committed to delivering effective water extraction services coupled with unrivaled customer service. Our team of trained and dependable professionals are available round the clock to respond to your water removal emergencies. Leveraging our extensive knowledge and sophisticated equipment, we are equipped to handle all your water extraction, cleanup, or repair needs.
An In-Depth Approach to Water Damage Restoration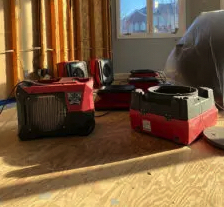 Our water damage restoration process in Beverly Hills, MI, kicks off with a detailed assessment to gauge the extent of the damage. Based on this, we design a viable plan that brings your property back up to industry standards. Proper water damage cleanup and removal are critical to prevent additional structural issues and mold formation. With a suite of tools like extractors, dehumidifiers, air movers, and antimicrobials, Maxwell Building Services ensures your home is fully restored to its previous condition.
Expert Water Damage Repair Services
Whether you've suffered extensive damage from a sudden storm or have broken or leaking pipes, you'll need professional water damage services by a reputable restoration company in Beverly Hills, MI. Restoration post water damage is a job best left to the professionals. From the initial call to the final cleanup, our experts will swiftly restore your home and help you resume your daily life.
Water Damage Cleanup & Removal Services
Experiencing water damage in a Beverly Hills home can be incredibly distressing. Whether the source is a sewer backup, faulty appliances like dishwashers, fridges, washing machines, or water heaters, broken or leaking pipes, or a bathroom overflow, it can inflict significant damage on the structure and contents of the home. Swift water removal is essential to prevent the escalation of damage, which may become difficult to manage over time.
In the event of water damage, the immediate priority should be repairing the home's foundation and structural integrity. Failing to do so can result in issues like a flooded basement, leading to serious structural problems in the long run. Maxwell Building Services is here to help you assess the scale of the damage, undertake water damage cleanup and structural drying, make the necessary repairs, and restore your home to its former state.
Common Causes of Water Damage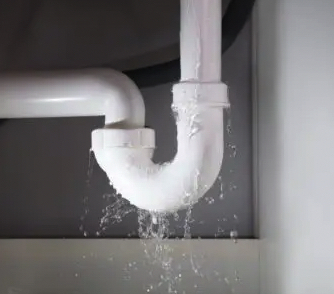 Basement Water Damage – A flooded basement can be a homeowner's worst fear. This can be caused by heavy rainfall, ruptured pipes, leaking water heaters, among other things. Regardless of the source of your water damage, Maxwell Building Services is ready to assist 24/7, provide free estimates, and liaise with your insurance company.
Broken, Leaky, & Frozen Pipes – Plumbing issues, whether it's a leaking pipe within a wall cavity or problems with your sink or toilet, can wreak havoc on your home. The real issue arises when the water starts freezing, leading to burst pipes due to expansion. Ensure you know the location of the shut-off valves to minimize damage and call us for restoration services in case of broken or frozen pipe water damage.
Appliance Malfunction – Leaks and line breaks can occur over time in appliances ranging from washing machines and dishwashers to ice makers. Such leaks can cause damage to your kitchen, mudroom, and even seep into lower levels of your home.
Roof Leaks – Over time, weather extremities such as severe storms and ice dams can significantly impact your home's structure. Depending on the damage, roof leaks may develop, causing significant water damage to your home. The leakage allows rainwater to infiltrate your home, damaging your ceiling, attic, roof deck, walls, and personal items like carpets, furniture, and artwork. It could even lead to short circuits or fires if rainwater reaches electrical installations.
Sewage Damage – Sewer backups are the most concerning among water damage causes. Sewage damage necessitates disposal of everything it contacts and should only be handled by trained professionals with the right equipment. If you need sewage damage cleanup, it is vital to call us immediately.
The Importance of Hiring a Skilled Water Damage Company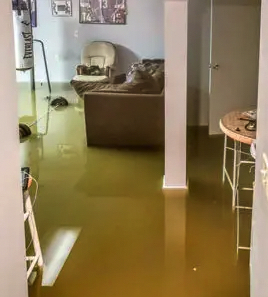 One significant advantage of hiring a Beverly Hills professional is their efficiency and efficacy. DIY methods or inexperienced service may cause additional damage to your property. Professionals bring in-depth knowledge, vast experience, and advanced tools to perform water damage restoration safely and promptly. In case of chemical or sewage contamination, experts can manage the situation hygienically without risking their health or yours. Proper restoration work is also necessary to preserve your property's value, emphasizing the need for a skilled Beverly Hills water damage contractor.
We Collaborate with Insurance Companies
Dealing with insurance adjusters for a property loss claim can be challenging. At Maxwell Building Services, we work with all insurance companies and can guide you through the claims process.
Maxwell Building Services: Your Reliable Partner
Our extensive industry experience equips us to handle any water or flood damage in Beverly Hills, MI. Our experts are well-versed in managing different situations, whether the damage is caused by a storm, flood, or pipe leaks. We extend our support to residential and commercial water damage victims during a water damage emergency. We are fully licensed, insured, and our technicians are IICRC certified to restore the flooded area to its original condition safely.
On receiving your emergency call, we aim to reach your home within 60 minutes. We assess the materials affected by the water and determine the damage extent. Then, we deploy our expertise and state-of-the-art equipment for water cleanup and structural drying.
If you require water damage restoration services near you, contact us today at 586-697-8066 or complete our online form. We're pleased to offer a free, no-obligation estimate.
We provide services throughout Beverly Hills MI, including 48025.