50+ 5-star reviews
24/7 live calls
On our way in 60 minutes or less
Free estimates
We handle every need ourselves, from cleanup to full reconstruction
Your Reliable Water Damage Restoration Experts in Royal Oak, MI
Maxwell Building Services is the pinnacle of superior water damage restoration services. We hold a reputation as the top choice for water damage restoration in and around Royal Oak, MI. With a license, insurance, and IICRC certification, you can trust us for effective water extraction services and excellent customer care. Our team, composed of trained and trusted experts, is on standby 24/7 to address your water removal emergencies. Our comprehensive knowledge and advanced equipment enable us to handle any water removal, cleanup, or repair task you might have.
Our Extensive Water Damage Restoration Approach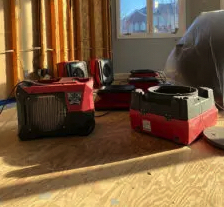 We initiate all water damage restoration projects in Royal Oak, MI, with an in-depth assessment to identify the extent and spread of the damage. Following this, we devise a practical plan aimed at restoring your property to industry standards. Proper water damage cleanup and removal are crucial to avoid further structural issues and potential mold growth. Equipped with tools such as extractors, dehumidifiers, air movers, and antimicrobials, you can trust Maxwell Building Services to restore your home to its original state.
Proficient Water Damage Repair
Whether you're dealing with significant damage from an unexpected storm or have water damage from a broken or leaking pipe, you require expert water damage services from a company like ours in Royal Oak, MI. Attempting to restore your home or office following water damage without professional assistance is impractical. Leave it to the professionals. From your first call to the final cleanup, our specialists will expedite the restoration of your home and help you get back to normalcy.
Water Damage Cleanup & Removal
Water damage to a house in Royal Oak is invariably distressing. Whether the water comes from a sewer backup, malfunctioning appliances like dishwashers, refrigerators, washing machines, or water heaters, broken, frozen, or leaky pipes, or a bathroom overflow, it can cause significant damage to both the structure and its contents. Delaying water removal can exacerbate the damage, making it more challenging to manage later.
When water damage impacts your home, promptly addressing the damage to the foundation and integrity of the home is crucial. Neglecting this can result in severe structural issues like a flooded basement. At Maxwell Building Services, we help you assess the extent of the damage, carry out water damage cleanup and structural drying, and complete the necessary water damage repairs to restore your home to its former state.
Common Causes of Water Damage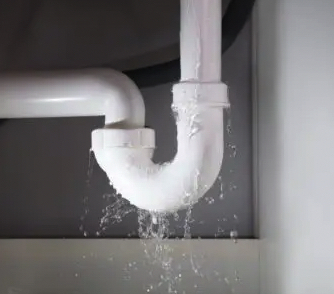 Basement Water Damage – A flooded basement can be a homeowner's worst nightmare. It's quite likely that you may face some form of water intrusion. Basement flooding is fairly common, resulting from heavy rain, burst pipes, or hot water heater leaks, among others. Regardless of the source of water damage, Maxwell Building Services is here to help. We offer 24/7 availability, free estimates, and can collaborate with your insurance company.
Broken, Leaky, & Frozen Pipes – Plumbing issues such as a leaking water pipe in a wall cavity or problems with the sink or toilet can significantly damage your home. The issue becomes serious when the water starts to freeze and expands. Plastic and copper pipes can't stretch, so the expanding water can lead to burst pipes. Knowing the location of shut-off valves can limit the damage, and make sure to contact us for broken or frozen pipe water damage restoration.
Appliance Failure – Hoses from washing machines to dishwashers to ice makers can leak or break over time. Unfortunately, these incidents can damage your kitchen, mudroom, or seep into your home's lower levels.
Roof Leaks – Aging and severe weather conditions (like heavy storms and ice dams) can significantly impact your home's structural integrity. Depending on the extent of the damage, it can lead to roof leaks. Even minor leaks can cause substantial water damage to your home. The leak allows rainwater to enter the house, damaging your ceiling, attic, roof deck, walls, and other items like carpets, furniture, and artwork. It gets worse if the rainwater infiltrates lights and switches, causing short circuits or fires.
Sewage Damage – Of all the causes of water damage, sewer backups are the most worrying. By its very nature, it necessitates discarding everything it touches. Sewage damage can occur from sewer drains in the floor, toilet, sink, or even showers. Only trained professionals with the proper equipment should handle sewage removal. If you require sewage damage cleanup, it's vital that you call us immediately.
The Importance of Hiring a Skilled Water Damage Company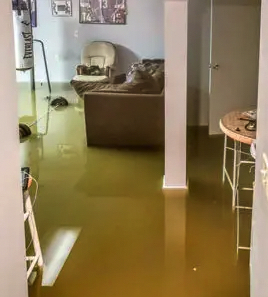 The rationale for hiring a professional in Royal Oak is their efficiency and effectiveness. DIY or amateur attempts can potentially cause more damage to your property. Professionals possess the necessary expertise, knowledge, experience, and equipment to handle water damage restoration quickly and straightforwardly. If the water has been contaminated by chemicals or sewage, these experts can manage the situation hygienically, without compromising their or your health. Proper repair work is also essential to restore your property's value, emphasizing the need for a knowledgeable Royal Oak water damage contractor.
We Cooperate With Insurance Companies
We understand the complexities involved in filing a claim and working with insurance adjusters on a property loss. At Maxwell Building Services, we work with all insurance companies and can guide you through the claims process.
Maxwell Building Services' Commitment to You
Our extensive industry experience enables us to handle any water or flood damage in Royal Oak, MI. Whether the damage is due to a storm, flood, or pipe leak, our experts are well-equipped to manage any situation. We assist residential and commercial water damage victims during an emergency water damage crisis. As a fully licensed and insured company with IICRC certified technicians, we meticulously restore the flooded area to its pre-loss condition.
Upon receiving your emergency call, we aim to arrive at your home within a 60-minute response time. We inspect the materials affected by the water and evaluate the damage extent. Subsequently, we use our expertise and top-notch equipment to conduct water cleanup and structural drying.
If you need water damage restoration near you, call us today at 586-697-8066 or complete our online form. We're glad to provide you with a free, no-obligation estimate.
We provide services throughout Royal Oak MI, including 48017, 48067, 48070, 48071, 48073, 48084.