50+ 5-star reviews
24/7 live calls
On our way in 60 minutes or less
Free estimates
We handle every need ourselves, from cleanup to full reconstruction
Maxwell Building Services: Your Top Pick for Water Damage Restoration in Hazel Park, MI
Maxwell Building Services is your ultimate solution for water damage restoration in Hazel Park, MI. We're a licensed, insured, and IICRC-certified team, ready 24/7 to tackle all water removal emergencies. From initial water extraction to the final stages of clean-up and repair, we have the skill set and the top-tier equipment to deliver the best results.
Our Holistic Approach to Water Damage Restoration: Evaluation to Restoration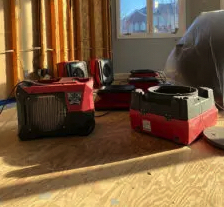 At Maxwell Building Services, each water damage restoration project in Hazel Park, MI starts with an exhaustive evaluation to understand the extent and nature of the damage. Our specialists then devise a comprehensive strategy aimed at restoring your property in line with industry standards. We understand the critical importance of correctly handling water damage cleanup and removal to prevent subsequent structural issues and mold proliferation. With our wide range of extraction tools, dehumidifiers, air movers, and antimicrobials, we ensure your home's full restoration to its original state.
Professional Water Damage Repair: Trust the Specialists
Whether it's severe damage from an unexpected storm or a broken or leaking pipe, the need for professional water damage services in Hazel Park, MI, is paramount. The task of restoring your home or office after water damage is simply not feasible for amateurs. At Maxwell Building Services, our experts are equipped to promptly restore your home and help you get back to your routine life. From your first call to the final tidy-up, we've got you covered.
Water Damage Cleanup & Removal: Mitigate Far-Reaching Damages
Experiencing water damage in any Hazel Park residence is undoubtedly a daunting situation. Be it water from a sewer backup, faulty appliances like dishwashers, fridges, washing machines, water heaters, compromised pipes, or bathroom overflows, it can result in considerable damage to both the structure and its contents. Swift water removal is vital; otherwise, the water may cause more severe damages that can be challenging to handle later.
Water Damage Causes: Ranging from Basement Flooding to Sewage Damage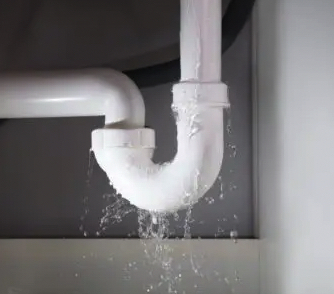 Maxwell Building Services caters to an array of water damage scenarios that may strike your home or business. We handle basement flooding due to heavy rain, pipe bursts, water heater leaks, and more, which can lead to substantial damage. Plumbing troubles like leaking or frozen pipes can escalate to burst pipes and consequent home damage. Appliance malfunctions, such as leaks and line breaks from washing machines, dishwashers, and ice makers, can also inflict damage. Ageing and harsh weather can lead to roof leaks, resulting in water damage to your ceilings, walls, and property. Sewer backups pose the most serious threat, needing professional attention for the removal of contaminated substances. Maxwell Building Services, available round the clock, offers free estimates and liaises with insurance companies.

The Importance of Hiring a Qualified Water Damage Restoration Company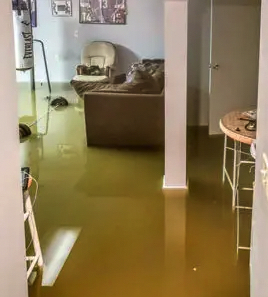 Employing a professional water damage restoration company in Hazel Park, MI is vital for an efficient and effective restoration process. Trying to do it yourself or hiring unskilled labor can exacerbate your property's damage. Professionals possess the requisite expertise, knowledge, experience, and tools to manage water damage restoration swiftly and seamlessly. If the water has been contaminated by chemicals or sewage, these specialists can manage the situation safely without risking your or their health. Proper repair work is also necessary to restore your property's value.
Collaborating With Insurance Companies
Dealing with property loss claims and insurance adjusters can be a tough job. At Maxwell Building Services, we cooperate with all insurance companies, helping you navigate the claims procedure.
How Maxwell Building Services Can Serve You
Our vast industry experience equips us with the requisite knowledge to manage any form of water or flood damage in Hazel Park, MI. Irrespective of whether the damage is storm-induced, due to flooding, or pipe leaks, our experts are trained to handle every situation distinctively. We offer help to residential and commercial water damage victims during an emergency water damage crisis. We are fully licensed, insured, and our technicians are IICRC certified to safely restore the flooded area to its previous condition.
On receiving your emergency call, we aim to reach your site within 60 minutes. We inspect the materials affected by the water and assess the damage level. Subsequently, we utilize our expertise and high-end equipment for water cleanup and structural drying.
Should you need water damage restoration near you, contact us today at 586-697-8066 or fill out our online form. We're pleased to offer you a free, no-obligation estimate.
We provide services throughout Hazel Park MI, including 48030.