50+ 5-star reviews
24/7 live calls
On our way in 60 minutes or less
Free estimates
We handle every need ourselves, from cleanup to full reconstruction
Pleasant Ridge's Leading Water Damage Restoration Experts
Your go-to for superior water damage restoration is Maxwell Building Services. As the top pick for water damage restoration in Pleasant Ridge, MI, our team of licensed, insured, and IICRC-certified professionals ensures prompt water removal services and unmatched customer care. Available round the clock, we are equipped to address any water removal emergency you face.
An In-Depth Water Damage Restoration Approach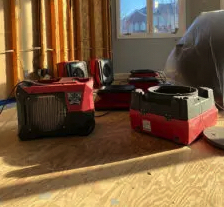 Each water damage restoration project in Pleasant Ridge, MI, starts with a meticulous assessment. This allows us to craft an efficient strategy to bring your property up to industry standards. Proper water damage cleanup and removal are vital to prevent structural complications and mold proliferation. Trust Maxwell Building Services, with our state-of-the-art tools and techniques, to restore your home to its former glory.
Top-tier Water Damage Repair
Be it extensive storm damage or issues with leaky pipes, you need the expertise of a water damage restoration company in Pleasant Ridge, MI. Entrusting amateurs with water damage repair can complicate matters further. Rely on our specialists from the initial assessment to the final touch-up to revive your property swiftly, allowing you to resume your daily routine.
Effective Water Damage Cleanup & Removal
Water damage in Pleasant Ridge homes can be catastrophic. Whether stemming from faulty appliances, plumbing mishaps, or sewage problems, immediate water removal becomes crucial. Neglecting timely intervention can intensify the damage. At Maxwell Building Services, our focus is on assessing damage, executing water damage cleanup, drying structures, and ensuring top-notch repairs.
Common Water Damage Culprits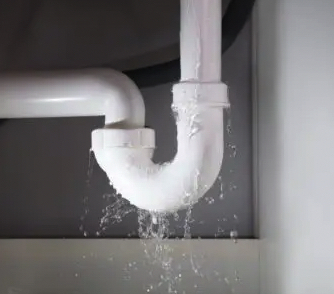 Basement Water Issues – Basements are prone to water intrusion, often due to heavy rainfall, malfunctioning pipes, or appliance leaks. Whatever the cause, Maxwell Building Services is always prepared to assist.
Piping Problems – Plumbing challenges, whether from leaking or frozen pipes, can severely impact your property. When water freezes, it expands, potentially causing pipes to burst. Familiarize yourself with shut-off valves to minimize damage and contact us for expert water damage restoration.
Appliance Malfunctions – Household appliances, over time, can develop leaks or line issues, which can wreak havoc in your home.
Rooftop Leaks – Age, severe weather, and other factors can compromise your roof's integrity. Even minor leaks can cause significant damage, affecting ceilings, attics, walls, and other possessions.
Sewage Issues – Sewage backups, given their nature, are particularly concerning. They require specialized removal by trained professionals. If faced with sewage damage, it's essential to get in touch with us promptly.
The Significance of a Proficient Water Damage Contractor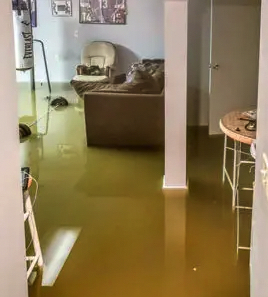 Engaging professionals in Pleasant Ridge for water damage restoration is paramount. Amateur attempts can further increase damage. Seasoned experts, with the requisite skills and equipment, can address water damage repair efficiently and safely. The emphasis on proper restoration further underscores the importance of an expert Pleasant Ridge water damage contractor.
Assisting with Insurance Claims
Dealing with insurance adjusters and claims can be overwhelming. Maxwell Building Services liaises with all insurance providers, aiding you throughout the claims journey.
Maxwell Building Services: At Your Service
Decades in the industry have equipped us to tackle any water or flood damage in Pleasant Ridge, MI. Our team, licensed and IICRC certified, specializes in addressing emergencies swiftly and hygienically.
Upon your emergency call, we aim to be at your location within an hour. We assess the water damage, utilize advanced equipment for water cleanup, and ensure structural drying.
If you're seeking water damage restoration nearby, contact us today at 586-697-8066 or through our online form. Get a free, no-strings-attached estimate.
Serving the entirety of Pleasant Ridge MI, including the 48069 area.