50+ 5-star reviews
24/7 live calls
On our way in 60 minutes or less
Free estimates
We handle every need ourselves, from cleanup to full reconstruction
Reliable Water Damage Restoration Experts in Birmingham, MI
Maxwell Building Services is your ultimate solution for unparalleled water damage restoration services. We stand tall as the premier choice for water damage restoration in Birmingham, MI, and beyond. Being licensed, insured, and IICRC-certified, we guarantee proficient water removal services and outstanding customer support. Our team consists of trained and dependable specialists ready 24/7 to tackle any water removal emergency. With the right knowledge and cutting-edge equipment, we're prepared to handle any water removal, cleanup, or repair task you may need.
Our Detailed Water Damage Restoration Methodology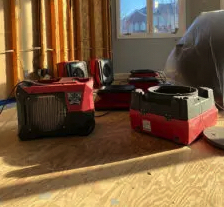 Each water damage restoration task in Birmingham, MI, commences with an in-depth analysis to ascertain the extent and impact of the situation. We then devise a feasible strategy to restore your property to industry standards. Proper and accurate water damage cleanup and removal are essential to prevent additional structural complications and mold growth. With our extensive equipment inventory including extractors, dehumidifiers, air movers, and antimicrobials, you can trust Maxwell Building Services to fully return your home to its prior condition.
Expert Water Damage Repair
Whether you're dealing with extensive loss due to unexpected storm damage or you have a broken or leaking pipe causing water damage, you need professional water damage services from a reliable restoration company in Birmingham, MI. Restoring your home or office post-water damage isn't a task for amateurs. It's best left to the experts. From your initial call through to the final clean-up, our specialists will swiftly restore your home, enabling you to resume your daily routines.
Water Damage Cleanup & Removal
When a Birmingham home encounters water damage, the situation is understandably overwhelming. Whether the water stems from a sewer backup, malfunctioning appliances like dishwashers, refrigerators, washing machines, water heaters, or from broken, frozen, or leaky pipes, or a toilet overflow, it can inflict substantial damage on the structure and contents. If water removal isn't promptly addressed, it can lead to more extensive damage that may become challenging to handle in the future.
If your home has suffered from any form of water damage, restoring the building's foundation and integrity should be the primary concern. Failure to do so could result in issues such as a flooded basement leading to severe structural issues down the line. At Maxwell Building Services, we assist you in assessing the extent of the damage, perform water damage cleanup and structural drying, execute necessary water damage repairs and restore your home to its original state.
Common Causes of Water Damage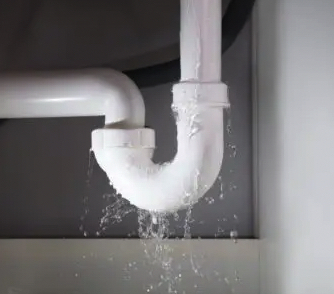 Basement Water Damage – A flooded basement is a homeowner's dread. The likelihood is that you might encounter some form of water intrusion at some point. Basement flooding is quite prevalent and can result from heavy rain, broken pipes, water heater leaks, among other causes. Regardless of where your water damage is, Maxwell Building Services is here to help. We're available 24/7, offer free estimates, and are ready to work with your insurance company.
Broken, Leaky, & Frozen Pipes – From a leaking water pipe within a wall cavity to sink or toilet issues, plumbing complications can significantly impact your home. The actual problem arises when the water starts to freeze because it expands! Plastic and copper pipes aren't elastic, so the force exerted by the expanding water will naturally lead to burst pipes. It's crucial to know where the shut-off valves are to minimize damage—and remember to contact us if you need broken or frozen pipe water damage restoration.
Appliance Failure – Leaks and line breaks can occur over time in appliances ranging from washing machines to dishwashers to ice makers. These issues can damage your kitchen, utility room, or even seep into lower levels of your home.
Roof Leaks – Aging and harsh weather conditions (like severe storms and ice dams) can compromise your home's structural integrity over time. Depending on the damage extent, it may create problems with your roof, leading to leaks. Even a minor roof leak can cause significant water damage to your home. The leaking roof allows rainwater to seep into your house, damaging your ceiling, attic, roof deck, walls, and other properties like carpets, furniture, and artwork. What's worse is that the rainwater may infiltrate lights and switches, creating short circuits or fires.
Sewage Damage – Of all the causes of water damage, sewer backups are the most worrisome. Its very nature dictates that anything it contacts needs to be discarded. Sewage damage can come from floor sewer drains, toilets, sinks, or even showers. Only trained professionals equipped with the right tools should handle sewage removal. If you need sewage damage cleanup, it's crucial that you contact us as soon as possible.
The Importance of Hiring a Skilled Water Damage Company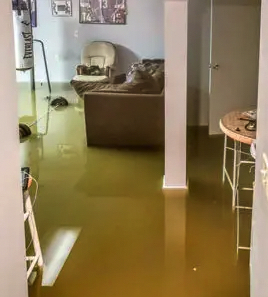 A significant reason to engage a professional in Birmingham lies in the efficiency and effectiveness these experts bring. Attempting the job yourself or hiring an amateur could lead to additional damage to your property. Professionals possess the necessary skills, knowledge, experience, and tools to tackle water damage restoration simply and swiftly. If the water is contaminated with chemicals or sewage, these experts can manage the situation hygienically, without endangering their or your health. Appropriate repair work also needs to be conducted to restore your property's value, emphasizing the need for a skilled Birmingham water damage contractor.
We Liaise With Insurance Companies
We understand the challenges of filing a claim and dealing with insurance adjusters following a property loss. At Maxwell Building Services, we work with all insurance companies and can assist you in navigating the claims process.
What Maxwell Building Services Can Offer You
Our extensive industry experience equips us to deal with any type of water or flood damage in Birmingham, MI. No matter whether the damage is caused by a storm, flood, or pipe leaks, our experts are trained to handle every situation uniquely. We provide both residential and commercial water damage victims with the necessary help during an emergency water damage crisis. We are fully licensed, insured, and our technicians are IICRC certified to restore the flooded area hygienically to its pre-damage condition.
Upon receiving your emergency call, we aim to arrive at your location within a 60-minute response time. We examine the materials affected by the water and assess the damage extent. Then, we utilize our expertise and high-quality equipment to execute water cleanup and structural drying.
If you need water damage restoration services near you, call us today at 586-697-8066 or fill out our online form. We're pleased to provide a free, no-obligation estimate.
We provide services throughout Birmingham MI, including 48017, 48067, 48070, 48071, 48073, 48084.