What You Should Know About Smoke Damage
Smoke damage is damage to a structure caused by the smoke itself and not the fire. Even though fire is often thought to be the most threatening to a structure, smoke poses its own list of dangers and threats. In this blog post, we'll take a look at the five most important facts about smoke damage, highlight ways you can prevent smoke damage, and provide guidance on what to do if you've already experienced it.
Let's start first with what you should know about smoke damage.
1. There Are Several Types of Smoke Damage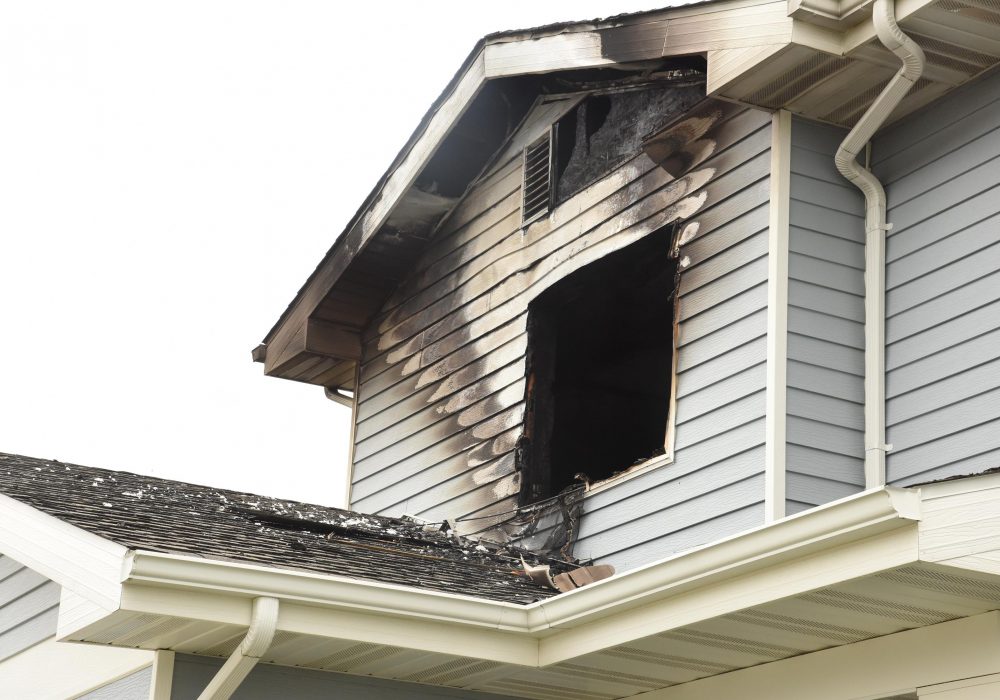 There are four types of smoke damage: 1. dry, 2. wet, 3. protein residue, and 4. fuel/oil smoke residue.
Dry
Dry smoke comes from fires that were fueled by wood or paper, which spreads quickly and burns hot. Dry smoke damage creates a light, powdery residue that can be easier to clean than other types, but can also slip into porous surfaces easily.
Wet
By contrast, wet smoke comes from smoldering/lower heat fires that may be fueled by things like rubber and plastics. The smoke is dense, sooty, and sticky, which makes it extremely difficult to clean up.
Protein Residue
Protein residue is often the result of kitchen fires. There may not be a lot of smoke or soot, but the damage persists just the same. Protein residue often discolors hard surfaces and has an especially noticeable smell.
Fuel/Oil Residue
Fuel/oil residue (also called petroleum residue) is the result of burning fuels and oils. The smoke from these accelerants is thick and sticky, extremely odorous, and notoriously hard to clean.
2. The Effects Are Long-Lasting
Even after a fire has subsided, the effects of lingering smoke damage can be long-lasting if they are not mitigated early. Smoke pushes its way into every porous surface in the structure, including walls, flooring, rugs, and upholstery. The smell and lingering chemicals can actually last for many years after a fire has taken place. Essentially, the smoke damage never goes away on its own unless it is adequately taken care of.
3. You Have Smoke Damage If You Notice These Signs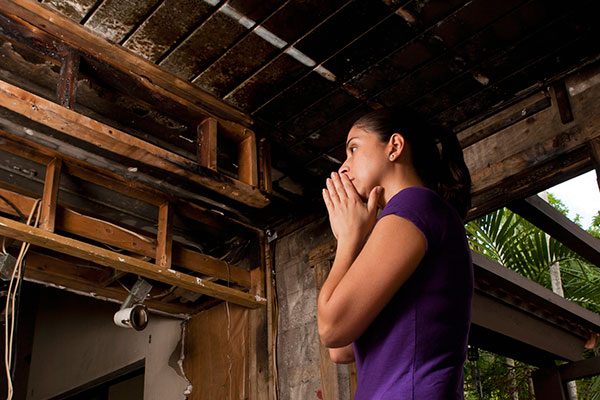 The most common signs of smoke damage in a home include:
A smoky smell after the fire that lingers on clothing, carpeting, furniture, etc.
Soot (dark residue) on walls, ceiling, or floor
Discoloration on the floor, walls, furniture, and other items in the structure
4. You Should Always Seek Medical Care After a Fire
Smoke damage is not limited to just your property—smoke can be just as damaging to your body. Seeking medical care after smoke exposure is always recommended. Smoke exposure can cause both short- and long-term health risks, including lung damage, skin irritation, and allergic reactions.
Keep in mind, smoke contains a threatening combination of carbon monoxide and cyanide. Common symptoms of smoke exposure include erratic heart rate, headaches, and respiratory issues like wheezing, coughing, and shortness of breath, especially for those who already have asthma. You may also experience eye irritation, such as stinging, watering, and redness.
5. Your Insurance Company May Cover Smoke Damage Restoration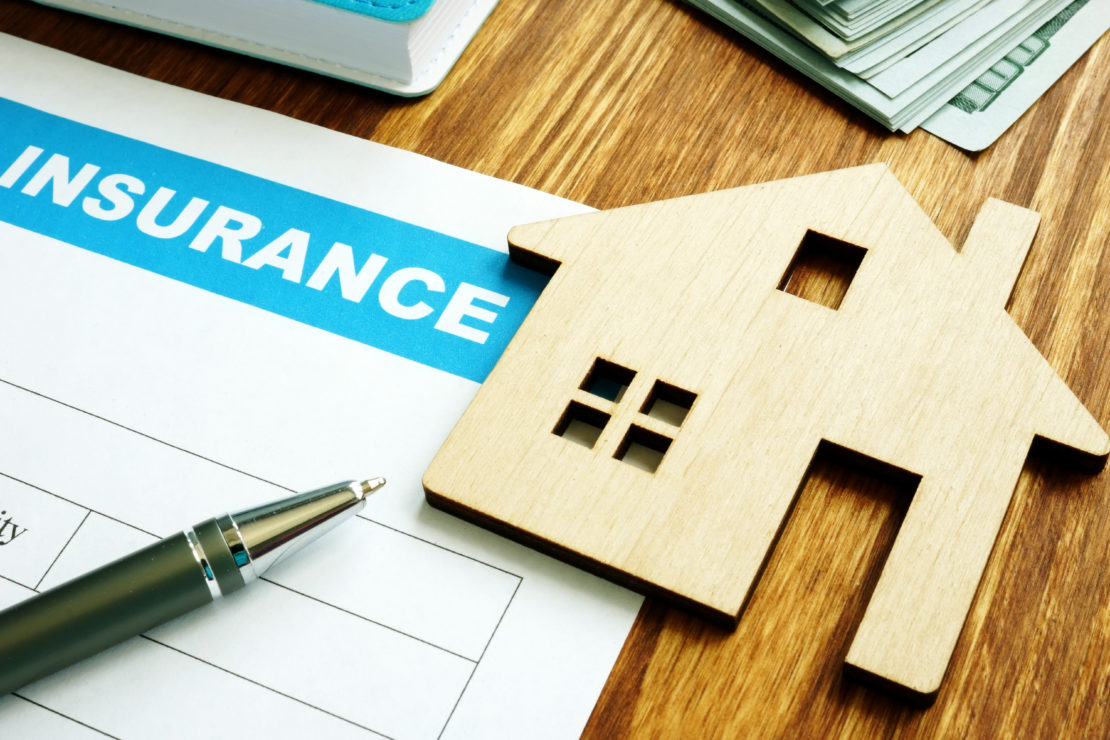 The last thing you need to know is that most standard homeowners' insurance policies do cover smoke and fire damage. Typically, the only situation when fire damage will not be covered is if the fire was intentionally started by someone in the home or building.
Most insurers cover the costs of medical bills as well as smoke damage mitigation and restoration work. Your insurance may also cover other structures and personal property beyond your home, such as vehicles, detached structures, fences, driveways, and any belongings inside the home. In some cases, policies will even offer coverage to pay for things like temporary housing, food, and other basic living expenses until the home is habitable. For more information about the insurance claims process, please visit our blog.
Preventing Fire & Smoke Damage
So, now that you know what smoke damage is as well as its effects…what can you do to prevent it?
First, be sure you have working smoke detectors. The state of Michigan actually requires homes to have UL-listed smoke alarms in every bedroom, on every level of the home or building (including basements, attics are excluded unless it's considered a living space), and outside of any sleeping areas. Make sure to also follow the proper installation instructions and test your smoke alarms every month to ensure they're working properly.
Next, you'll want to be sure that you never leave an oven or stovetop unattended while cooking. In the event of a fire, do not put it out with fire. Adding water to oil or grease fires will make matters worse—keep a fire extinguisher in your kitchen or make sure you have baking soda nearby.
Lastly, keep flammable materials away from heat sources.
Ready.gov and the American Red Cross also offer other safety and prevention tips. Another important action to take as a homeowner is to keep an inventory of items in the home along with the costs of each item. If a house fire ever occurs, this makes it easier for insurance adjusters to determine the total damages.
Have You Experienced Smoke Damage? Here's What to Do Next
If your home or other property has been damaged by smoke:
Ensure you, your family, guests, and pets are safely out of the property
Call 9-1-1 for immediate assistance once you're in a safe spot
Seek prompt medical attention for injuries or smoke exposure
Contact your insurance company to report the event once everyone is safe
It is important to note, even if a fire is no longer an issue, don't attempt to retrieve belongings. This is only a good idea if the property has been deemed safe by the fire department and if you're wearing the proper safety equipment. Handling smoke damage cleanup on your own is also not recommended. As we previously mentioned, smoke damage can contain dangerous chemicals that pose serious health risks if not handled properly.
Contact Maxwell Building Services 24/7 for Fire & Smoke Damage Restoration
Maxwell Building Services is an IICRC-certified, fully insured, and licensed disaster restoration company serving Southwest Michigan. We specialize in both commercial and residential fire and smoke damage restoration projects and even provide comprehensive insurance claims assistance.
Reach out to our team 24/7 for help with smoke damage cleanup or restoration.