A Guide to Kitchen Cabinets
When people walk into your kitchen for the first time, the cabinets are among the first things they will see. Therefore, choosing the correct cabinets during your kitchen remodeling project is very important to make a favorable impression and to be sure they are functional for you. There are several different types of kitchen cabinets and many more styles to choose from. We have put together this guide so that you understand all your choices.
Cabinet Types
A cabinet's type refers to its size and functionality. There are at least four different types of kitchen cabinets, and most kitchens include at least two of them.
Wall cabinets are also called upper cabinets because of their position high on the wall. These are usually the first cabinets that you notice when you enter a kitchen. These cabinets can be grouped along a single wall to maximize space or installed around the room. In either case, they contain some of the most valuable storage space in the kitchen in addition to being the most visible.
Base cabinets are close to the floor, resting on a four-inch recessed riser. In addition to providing more storage options, base cabinets serve another important function by supporting the countertops and workspaces. They have to be well-balanced, strong, and sturdy to hold up one of the heaviest items in any kitchen, which is also one of the most important.
Starting from the floor, a tall cabinet can reach heights between 84 and 96 inches, hence the name. Another name for this type is a pantry cabinet. It can help maximize storage space and even accommodate brooms because of its height. It can also add a more vertical look to the kitchen.
There are also specialty units that give extra functionality to space that would otherwise be wasted. Examples include corner kitchen cabinets.
Cabinet Quality Grades
The quality grade of kitchen cabinets refers to the materials used to build them and the customization options available:
Custom: Custom cabinets are made to order, meaning that you get to choose the material, style, and finish of your cabinets, as well as the size you want and all the accessories. The freedom this affords you comes at a price, as this is the most expensive option.
Semi-Custom: Semi-custom cabinets come in standard sizes with the ability to make some alterations. They are a mid-range option offering a broad selection of materials and styles. Compared to less affordable options, construction is of higher quality.
Stock Cabinets: Stock cabinets represent a less versatile, more affordable option than custom or semi-custom cabinetry. While available in materials ranging in quality, they are mass-produced and only available in fixed sizes, making them a basic option.
Ready-To-Assemble: Ready-to-assemble cabinets are the most affordable but least durable option. They are available in limited sizes, materials, and styles. You can either hire a professional to install them or, if you have some woodworking experience, put them up yourself.
Cabinet Styles
The style of a cabinet refers to its construction as it relates to its appearance. Cabinets come in a wide range of styles but here are some of the most common:
Flat-front or Slab Cabinets: one of the simplest designs. The lack of design details in the wood makes them inexpensive and easy to maintain.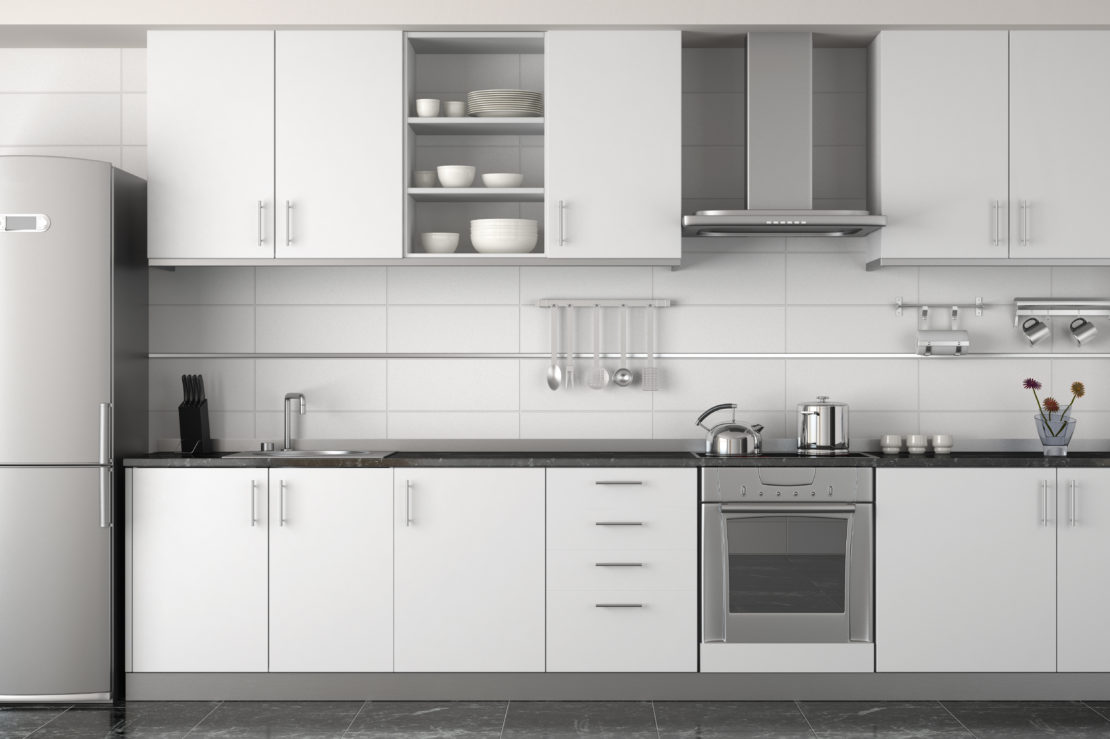 Shaker-Style Cabinets: consist of a flat, recessed panel surrounded by a frame. This is a simple style that works with almost any interior design and can be combined with slab cabinets.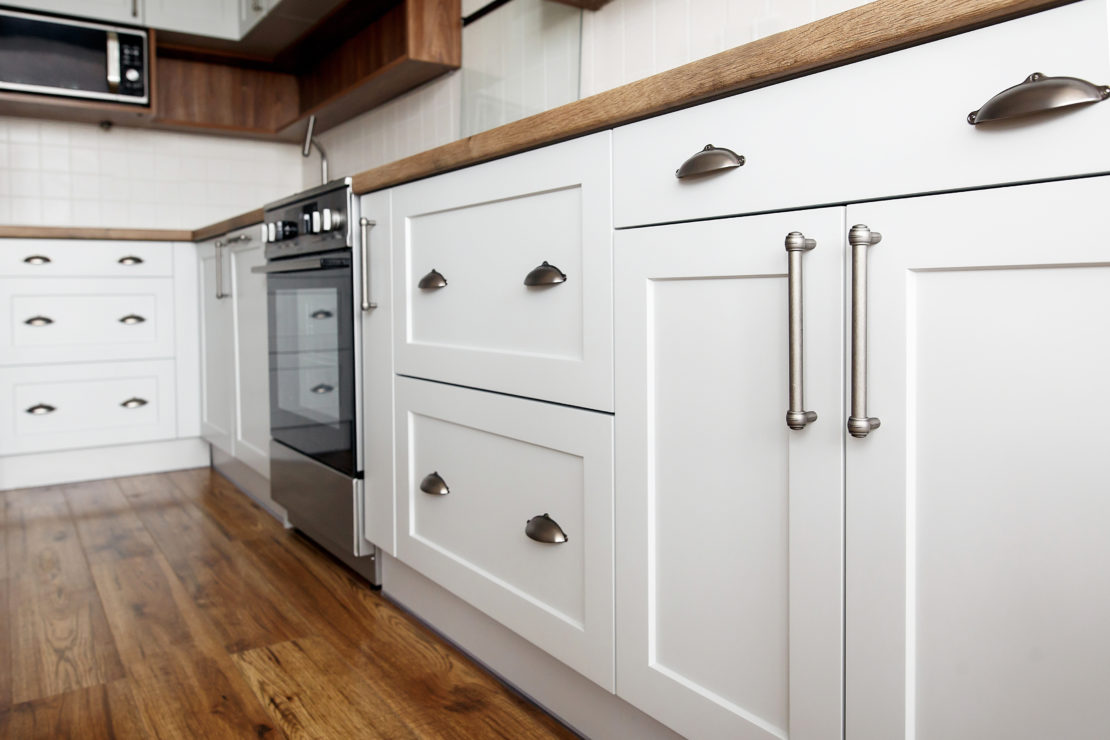 Raised Panel Cabinets: similar to shaker-style cabinets except that the center has greater elevation, providing a more traditional appearance.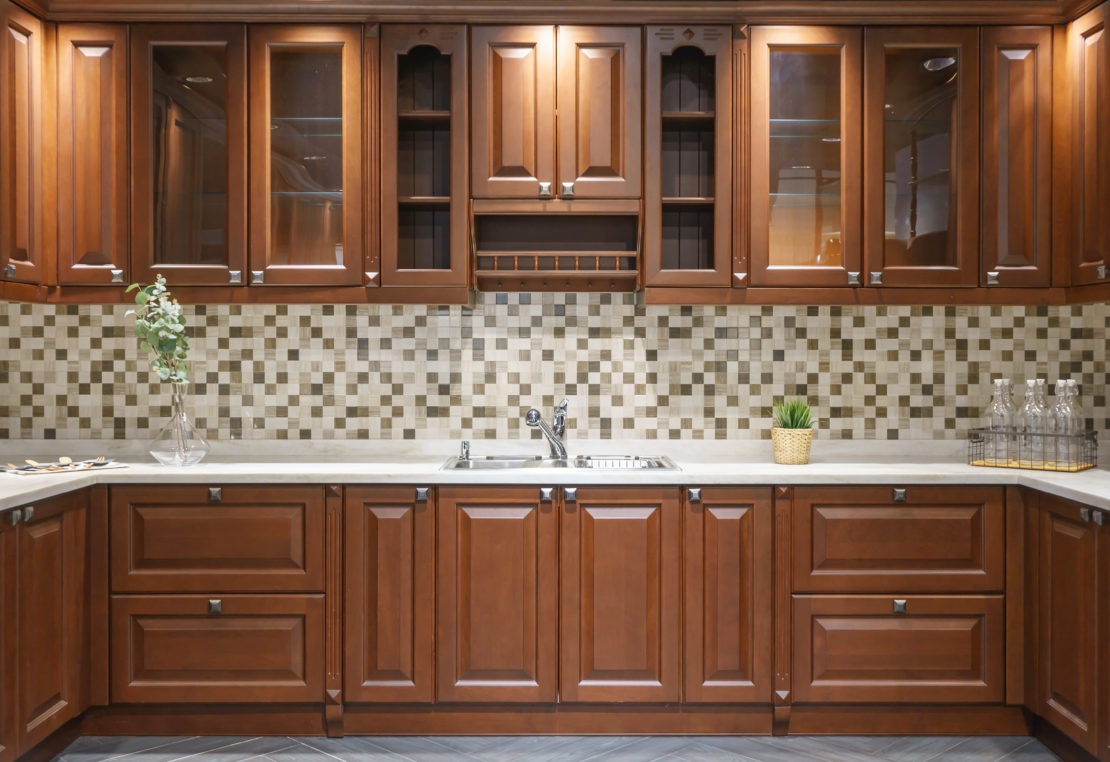 Glass-Panel Cabinets: allow you to display kitchen items while protecting them from grease and dust.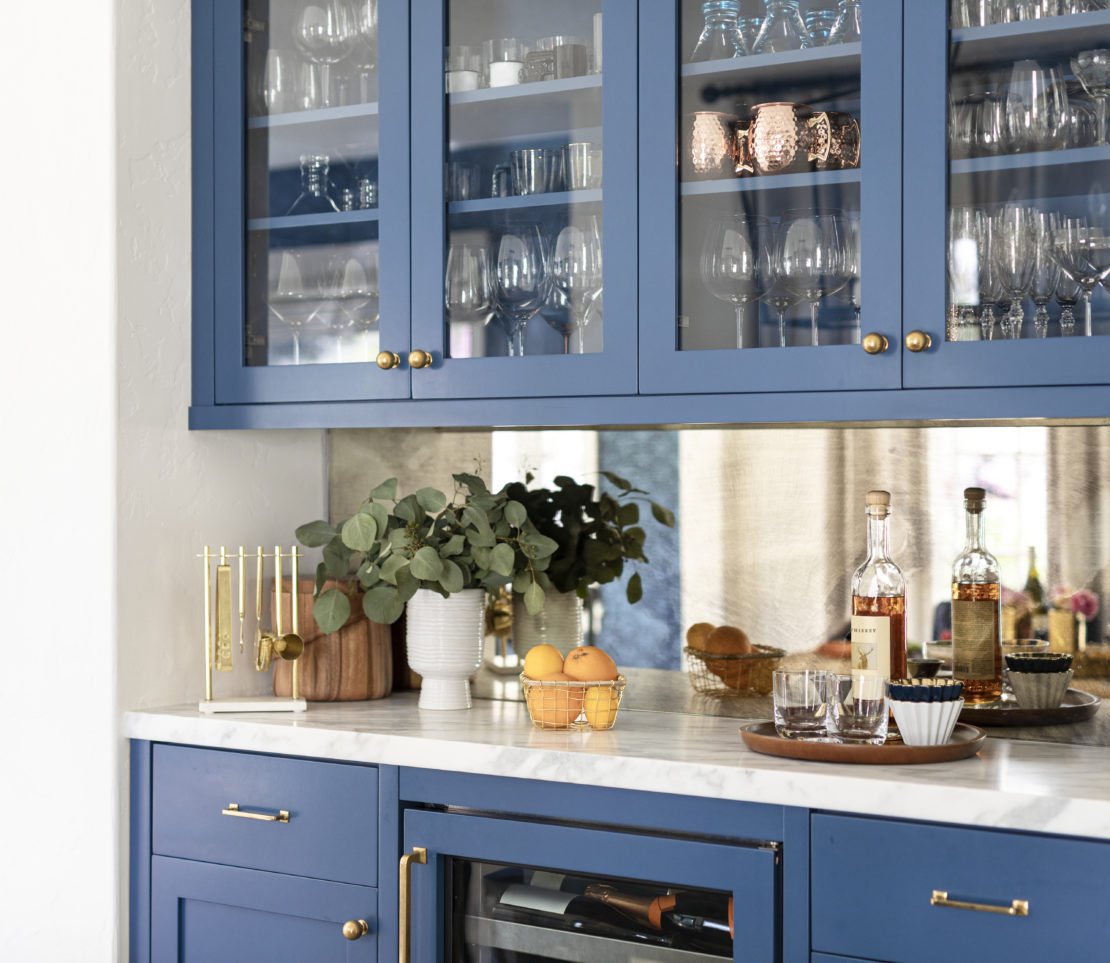 We at Maxwell Building Services understand how difficult it can be to design a new kitchen. Our kitchen remodeling services are offered by a team of qualified experts who can help.